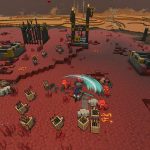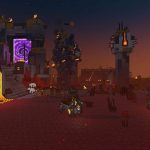 Minecraft Legends: Real-time strategy and snappy building
---
Minecraft Legends made its debut at Geoff Fest earlier this year, and additional footage was released during a Nintendo Direct Mini. However, despite these events, it has been challenging to determine what the game actually entails. Apart from knowing that it is a real-time strategy offshoot, there has been no other material for us to peruse for additional details.
As I sat through a rapid presentation at this year's Gamescom and observed some legendary gameplay, my interest was piqued. I can confirm that Minecraft Legends seems to combine real-time strategy and building, with the added benefit of being situated in the vibrant world of Minecraft's cube-verse, making it even more user-friendly.
---
---
Minecraft Legends immerses you in a randomly generated terrain, abundant with resources to collect and malicious Piglins (pig creatures). The Piglins have ravaged the landscape with their dreadful forts, from which the nether portals continuously spew out these fiends. Your objective is to gather resources, infiltrate the forts, and demolish the Piglin portals through astute construction and resolute leadership.
The demo commenced with the presenter surveying a Piglin fortress, its spiky turrets and somber ambiance creating a stark contrast against the vibrant vegetation surrounding it. After scaling the structure for a better vantage point, the expected building phase ensued, as preparation for an imminent confrontation was crucial. The developers clarified that construction in Minecraft Legends isn't conducted "block by block" as it is in the regular version. Instead, the process is more immediate, allowing for swift assembly once the necessary resources are available. This approach aligns with the game's emphasis on practicality over aesthetics, prioritizing functional components that serve specific purposes rather than creating a beautiful abode.
During the demonstration, the presenter swiftly retrieved the required components from their hotbar to construct a provisional shelter on the cliffs, providing a strategic vantage point above the fortress. Utilizing spawners, they summoned damage dealers and moss golems to protect against and heal from enemy attacks. With a simple button press, you can command your followers, and the extensive command radius emanating from your character makes it clear whether your orders will be executed.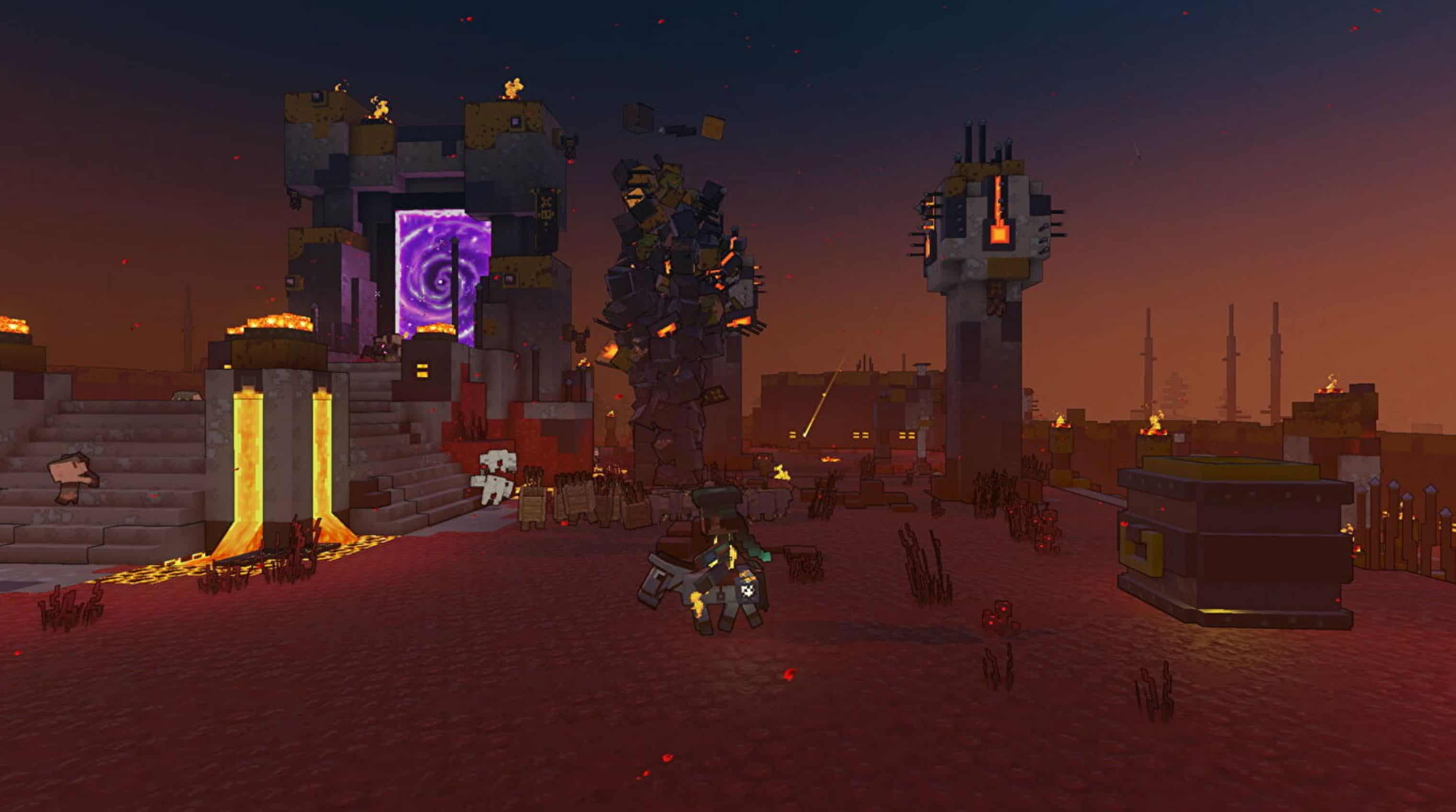 The demo showcased a siege against the Piglins, with a blocky character on horseback issuing commands to their troops to target vital structures in the fortress. It became apparent that your role in this scenario is not that of an almighty army commander dealing the heaviest blows but rather serving as a support system for your troops. They possess the ability to conquer fortresses, while you clear obstacles in their path and ensure their duties are executed efficiently.
Admittedly, it can be challenging to discern the clarity of commands and follower responses amidst the chaos of battle, especially when numerous blocky characters are engaged in fierce combat at your feet. However, perhaps the true understanding of the game's mechanics only comes with hands-on experience, rather than being a mere bystander enjoying a chili-cheese hotdog on a couch.
As the demoist's minions successfully demolished a lava coil, a colossal Piglin bellowed in a cutscene, and the menu screen indicated the end of the demo. Although brief, the preview demonstrated a delightful combination of real-time strategy and the unique building aspect that the Minecraft universe offers. To be honest, I am eagerly anticipating the opportunity to try it out for myself.