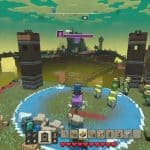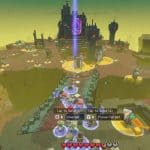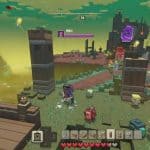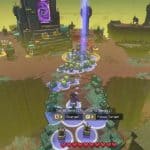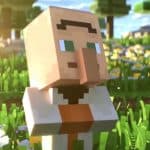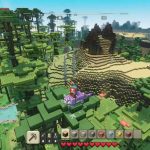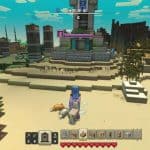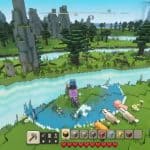 Minecraft Legends: Shows off its 4 player co-op
---
During today's Minecraft Live event, we were privy to exciting new information regarding Minecraft Legends, Mojang's real-time, third-person strategic spinoff of their beloved blocky universe. The release date for Minecraft Legends is set for the spring of 2023, and we were treated to two cinematic trailers as well as a lengthy gameplay video featuring a four-person team battling a piglin stronghold.
The video depicts a group of four developers, two from Mojang and two from Blackbird Interactive, summoning a team of overworld mobs to fend off the invading Piglins. Additionally, it highlights the resource gathering aspect of the game, with Allays collecting materials for the players to utilize in building structures.
Players can take advantage of the Allays' auto-building feature, which offers a range of pre-designed structures to choose from and place in the game world. Furthermore, players can utilize spawners to summon units such as golems, zombies, and creepers to combat the Piglin invaders.
This year, the announcement of Minecraft Legends—a third-person action RTS game similar to Nintendo's Pikmin or Codemasters' Overlord series—revealed that players would lead the overworld in a fight against the nether's invading monsters. While we were already aware of the game's multiplayer aspect, this is the first time it has been confirmed that up to four players can play cooperatively. It is currently unclear whether crossplay will be available, although Mojang eventually added this feature to spinoff Minecraft Dungeons, at least between Xbox and PC.
The amount of content in Minecraft Legends is impressive! The game introduces a variety of new mobs, including different types of golems. Additionally, the game features unique and unconventional Piglin enemies such as a lava launcher, a centaur-pig hybrid, and possibly even a gemstone pig. The diverse range of interactions available in the game is exciting and bodes well for the strategic and tactical elements of Legends.